The Relocation Package - $2360
The ideal package for anyone relocating to Melbourne who wants every detail taken care of. Whether you're coming from overseas or interstate we can take all the stress out of the process of moving into your new rental with just one point of contact who will take care of everything relating to your new home. You can leave the property search, inspecting, negotiation and moving all to us. We'll even arrange a chauffeured driven car to pick you up from the airport! Click on the video below to find out more. It's truly the most exclusive and stress free way to rent in Melbourne.
Includes:
Tailored online survey to confirm your needs and requirements

Melbourne Rental will compile an unlimited list of potential properties that match your needs and requirements including exclusive off market opportunities where possible.

Up to 8 video walk through tours of properties you have selected from the shortlist. You can see an example of one of our video tours here. Alternatively, you can attend the inspection with us.

An outline of the positives and negatives of each property inspected and professional advice on how to secure the home of your choice.
Professional application review with phone or email consultation on how to make it more appealing for prospective landlords
Manage all communications with managing agents. This includes (but is not limited to) negotiation of rent, commencement, lease term and any additional clauses (e.g. pet) required.

Tenancy Agreement Review – we will review your lease agreement to ensure that it is standard and in accordance with the REIV (Real Estate Institution of Victoria) and that there are no hidden clauses/conditions that you need to be wary of

Assistance with utility and water connections

Completion of the condition report – we will complete your condition report and return it to your agent within the required 3 days. (This is imperative to ensure you are not blamed for any pre-exciting damage and protecting your bond)

Key collection from Real Estate Agency - you can go straight from the airport to your new home

Your relocation consultant will meet you at your new home to explain everything from how your appliances work to when and how to take the bins out

Personalized welcome document explaining - where your nearest supermarkets, pharmacy, doctors, transport and places of interest are in your immediate area, as well as useful telephone numbers to call in an emergency or if there is a fault with anything relating to your property
This package also includes the following services (if required):
Arrange Temporary accommodation on arrival (Airbnb/Serviced Apartment or Hotel)

Arrange for property to be furnished (with either rental furniture or we can work within your budget to purchase furniture/appliances on your behalf.)

Receive personal items (including garaging of car) at your new home before you arrive. We will be available for 3 hours to wait at your new home for deliveries. If additional hours are needed, this will simply be charged at an hourly rate.

Organisation of unpacking service

Employ ongoing house maintenance i.e. cleaner, gardener, pool maintenance
Ready To secure your new home?
If you are ready to start the search with us you can pay via credit card by clicking the button below.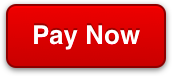 Want more information? Check out our other packages below.