The Executive Package - $890
Our most popular package! A great option for busy professionals or families that either live in Melbourne already or are moving here shortly. This package ensures that finding your new rental is an easy and smooth process with minimal work on your end. We will take care of the searching, inspecting and negotiation for your new home and will secure it at the best price. The huge benefit of this package is that you also get exclusive access to properties not yet on the market and a little extra help to pull together a convincing application. No wonder it's so popular! Find out more by watching the video below.
Includes:
Tailored online survey to confirm your needs and requirements

Melbourne Rental search compiling an unlimited shortlist of potential properties that match your needs and requirements including exclusive off market opportunities where possible.

Up to 6 video walk through tours of properties you have selected from the shortlist. You can see an example of one of our video tours here. Alternatively, you can attend the inspection with us.

An outline of the positives and negatives of each property inspected and professional advice on how to secure the home of your choice.

The Melbourne Rental Search Step by Step Guide to Property Applications.

Professional application review and phone or email consultation to discuss how it can be made more appealing for prospective landlords.
READY TO SECURE YOUR NEW HOME?
If you are ready to start the search with us you can pay via credit card by clicking the button below.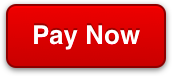 Want more information? Check out our other packages below.