One of the most time consuming but important tasks of renting! Submitting a detailed and thorough condition report ensures that you can't be held accountable for any pre existing damage of your new home. It is a legal document that needs to be completed and submitted back to the agent within 3 days of your commencement date.
Includes:
Inspection of your property and comprehensively filling in the report

Liaise with your managing agent if there are any inconsistencies

Submission of the report with your managing agent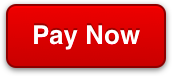 TERMS & Conditions
Melbourne Rental Search will complete the report on your behalf but ultimately you will need to review and sign the document. If you are not present at the time of the visit we will leave an express post envelope for you to send it to your managing agent.